Jamie / Arron / Dale / Sweeping
Such a great day for Brisbane skating happened on Feb 6th 2010. Skatemeet No.1 at our biggest skatepark. Unfortunately this park is right next to a quarry with lots of rocks which always make it down onto the park. I made everyone aware of this fact beforehand to bring brooms but lucky for me some friends also brought leave blowers. We made light work of all the rocks and broken glass then the skating began.
This park is big enough to do lines all day with hips, long quarters, a bowl, ledges and a nice rail. It's definitely a work out linking tricks. Young gun Sam Bradley was ripping around the park with fast switch-ups, long grinds and flowing style. The older guys showed everyone how to go big and young guys showed skill on the rail. Sessions went down and the vibe was high with the music pumping for a good 2 hours. The rain was just holding off as Thomas had a great idea to try and stall the light pole from the bowl. It sits back about 6ft from the coping so he roped in a dude with a motorbike for more speed. Unfortunately it seemed to difficult so Gerard stepped up. Just as Gerard was getting the right speed from a few attempts the rain came down. Packing up everything so fast we had to leave the Skatemeet there. With around 50-70 people turning up it was amazing. Everyone came got their skates on and at least made an effort. It was the first time in a long time where i saw no skateboarders at this park. Everyone received vouchers and product from Skatebiz. Rollerblading is back in Brisbane and we are only looking to expand on this first event. Once a month. Don't miss out on the next one and bring your friends.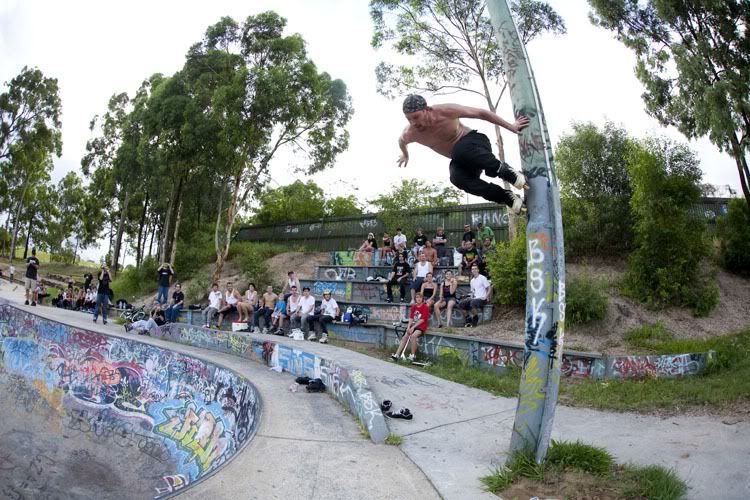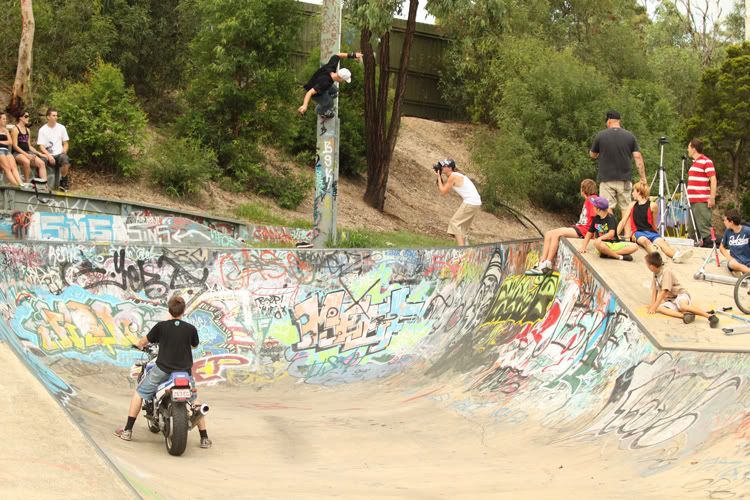 SOURCE: http://www.emesce.com/new2/portal.php?news_article=3#newstop=3