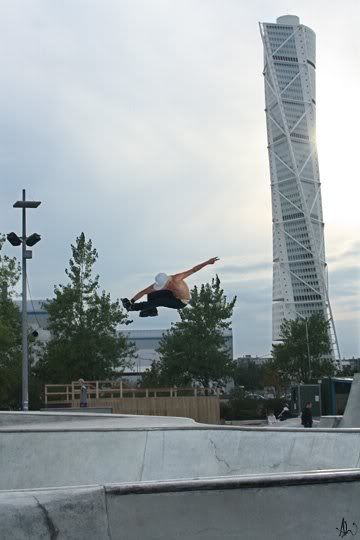 sooo summer is closeing in and its time to confirm dates and times and locations to prepair a event that i hope will be a great one.
it will be located at stapelbedds skate park in as the title states, Malmö which lately has had many spots uncovered soo some good street is to be grinded this summer.
as for the event that ive organised, we currently have Andy at Razors skates supoorting the event with nice prizes and also Grindhouse which i hope will send a great assortment of skate gear and accessories as well as other sponsers yet to be confirmed.
but others that can be done like REDBULL and after hard 2days at the end of each day we may have budwiser supporting us to chill and reminice of the time that has been had.
a banner is soon to be done and posted with confirmed details and sponsers attached with contact info for others visiting from near by countries.
a fee will be placed which will not be a big one and that money will be donated for a good cause and mabe even also for 1st place winners for each category..
best trick
best line
and style...
the aim of this event is also to show locals what its all about and how much fun rollerblading is and hey we may even have a BBQ with mmm sosges and throw a shrimp on the barbie as we aussies say ;P.
hope to see anyone and everyone there for a good time and feel free to bring food and drinks etc...
email:dist46@hotmail.com if you can and are willing to help conribute to photo content and make a edit...
event month planed is May rest will be reveiled on the banner